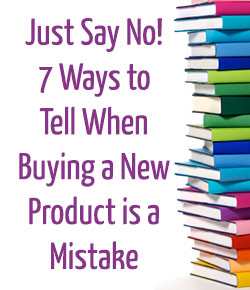 With lots of people promoting products all the time, it's hard to know what is worth buying and what is simply a waste of money.
I'm a huge proponent of learning and of buying educational products because they are a great way to grow your photography business faster, giving you more money sooner.
However, there are several instances when buying something is a mistake, even if it's an awesome product.
So I've compiled a list of 7 tips to help you know when you should buy and when you should "just say no" and save yourself some money. This is a list you can use for all business purchases, not just educational ones. [Click to read more]