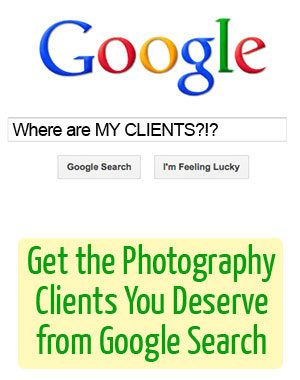 This week's post is a guest post from Zach Prez.
Why doesn't Google see your website in the same light and reward your quality photography with an outstanding rank?
First, search engines look at your website differently than clients. Search pays special attention to titles, URLs, and image text that clients ignore.
Second, people search for more than a "photographer in city X." Clients search a particular style, season, and price all in a single phrase. This post outlines how to rank well for dozens of key topics in your niche so you can finally get the business you deserve from search.