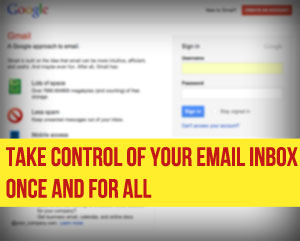 This post is Part 4 of "Take Control Of Your Email Inbox Once And For All" series. Here's the link to Part 1 of the series in case you missed it.
By now, you should have Google Apps (or Gmail) set up, understand the essentials of Gmail and have a few key labels set up, and labs you need should be enabled. If not, go back and make sure to do these things first.
This step is where the magic begins to happen.
In this part of the series, we're going to be using the power of Gmail to do the main sorting for you. This should take care of most of the clutter in your inbox already, and then you'll only have to manually sort a small part of what's already there. So let's jump in. [Click to read more]