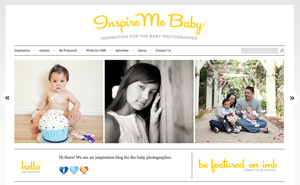 I just wanted to extend a warm welcome to the readers visiting from Inspire Me Baby where I guest blogged about my photobooth setup.
My name is Jamie, and I'm a Madison, WI wedding photographer who loves to share what I know to help you grow your business. Spend some time poking around the site to find all the goodies – trust me, it's worth it. If you're interested, you can get to know me a little bit here.
If you're really observant, you can also find me juggling somewhere on this site as well. Yes, I juggle. Kind of. It's amusing.
Here's a few of the "golden nuggets" I think you may find useful (besides the juggling act):
If you find this site useful, sign up for our email newsletter. We send it out whenever we post here or have a quick business tip to share and include the behind-the-scenes exclusive news that I feel like sharing about our community. It's awesome – sign up now:
P.S. If you want bonus points, leave a comment below introducing yourself and sharing your hidden super-hero talent. We've all got at least one – so spill it. Super-duper "you're awesome forever" points to the people who create their own juggling video (or attempt at juggling) and post a link to it below. I'll even send you a free copy of the pricing guide workbook if you post your juggling video before midnight EST on Wednesday May 18th.