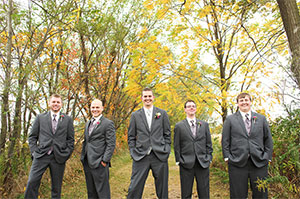 What if I drop my lens? What if the lead photographer asks me to do family portraits? What if I reformat my card and lose all my images?!
I stared at the ceiling while running through scenario after scenario until my brain finally conceded and I passed out for the night.
Now, a year and a half later, and I'm the poster child for having "it" together. I know what to bring, how to act, and nerves no longer steal my precious sleep (I'm a monster without at least 9 hours).
So if you're feeling clueless about second shooting, where to find second shooter jobs, or just want to know how to be better at it, prepare to be educated until your brain fills up. I'm going to give you a glimpse into my super stellar Second Shooter Handbook (not a real thing… please don't Google it).