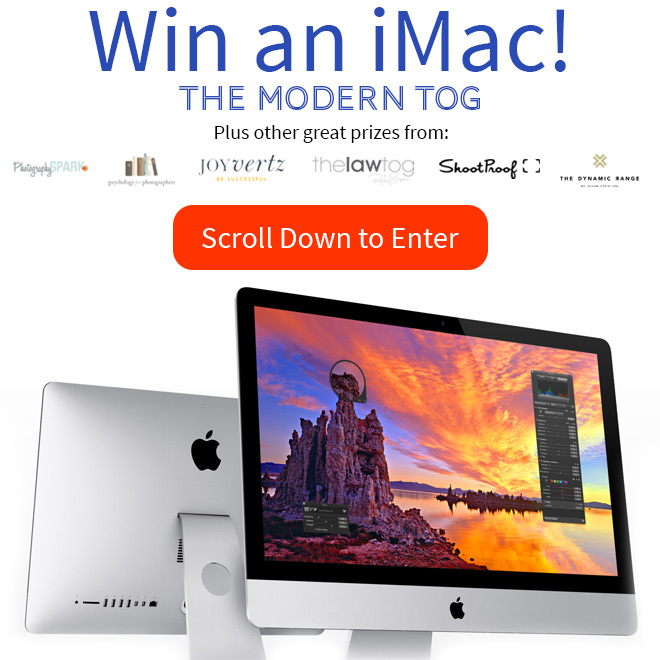 This year, I am giving away an iMac plus a bunch of my favorite business tools to show how thankful I am for all of you this year! Woot! You can enter the giveaway at the bottom of this post (no purchase necessary!)
Here's the deals we have at The Modern Tog, good Thursday 11/27/14 through Monday, 12/1/14 only.
Marketog is a 6 Week Photography Marketing Course to help you get more ideal photography clients.
Here's a super-quick overview of what you'll learn in the course:
How to Get More of The Right Kinds of Clients
How to Turn Inquiries Into Clients: 6 Game-Changing Strategies
How to Turn Your Website Into an Inquiry-Generating Machine
How To Get Repeat Clients & More Word-of-Mouth Advertising
How to Get Other Business Owners to Send You Their Best Clients
A Marketing Toolkit For Effective Marketing Year-Round
You'll also receive access to:
Several bonus videos with interviews from industry leaders sharing their best tips.
Private Study Hall group on Facebook
Self-Study Version of Marketog
Because of high demand, I've decided to open up enrollment one last time this year and offer a self-study version of the course.

This means that there won't be any Q&A with Jamie, however you'll be able to access all past Q&A sessions and ask questions to other students in the Study Hall group on Facebook.
If you want the full course with unlimited Q&A opportunities, you may want to wait until early 2015 when the fully interactive course opens again.
Instant Access to Everything
Because it's all self-study, you will get all of the content at the time of enrollment and won't have to wait for it to be released each week.
This will allow you to work at your own pace whenever it is most convenient for you.
Lifetime Access to Course
You get lifetime access to the course, so you will also get any updates made to the content over time and can come back to review the information at your convenience.
To learn more about Marketog and see exactly what each lesson is going to teach, click here now.
Marketog will not be offered as a full course until early 2015. Self-study enrollment is now over. Thanks to everyone who enrolled.

Want to get your business started on the right foot? Get The Modern Tog's Business Bundle and set yourself up for success. Normally $662 for everything, you can get the entire bundle for just $399.
The Business Bundle includes the following products:
Photographer's Pricing Guide Workbook: Get accurate pricing as easy as clicking and typing in Excel. No math required.
Profitable Portfolio Builder: Get paid to shoot the images you really want for your portfolio. Because shooting for free is not necessary for full creative freedom.
Go-To Guide for Client Emails: Know exactly how to respond to tricky client situations. Includes over 100 email templates and tips on how to get rid of difficult clients in the future.
The Easy Client & Money Manager: An accounting spreadsheet that will make bookkeeping a breeze.
The Easy Client Manager: Make your workflows smooth and easy with this simple spreadsheet.
Photographer's Questionnaire Library: Use these questionnaires with your clients prior to sessions to make them go as smoothly as possible.
This sale is now over. Thanks for your purchases!
***Please note, no refunds or discounts will be given for past purchases of individual products in the bundle, thanks for understanding!***

As a "Thank You!" for all your support this past year, I've put together this amazing giveaway with an iMac for one lucky winner plus prizes from some of my favorite vendors. I'm so thankful for you.
Here's what's included in the Giveaway, plus info about any current deals:
Buying products through these links helps support this site (which is why I'm doing a giveaway to say thanks!) so I appreciate you using them to make your purchases!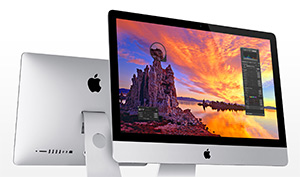 21 .5-inch: 2.7GHz Apple iMac ($1099 Value)
Because working on your photography business is more fun when you're doing it from a beautiful, fast computer.
Prize will be awarded as an Apple Gift Card valued at $1099, so if you prefer to work on the go you can purchase a MacBook Pro or something else instead.


1 Year Subscription to the 15,000 photo plan from ShootProof ($300 Value)
Deals: New clients get 50% off any ShootProof annual plans! Now through Monday, 12/1/14. Click here to redeem deal.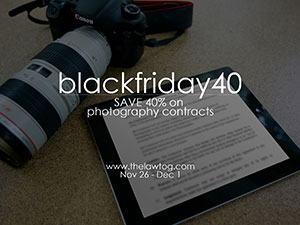 $150 Credit to TheLawTog Shop ($150 Value)
Deal: Get 40% off contracts using code blackfriday40 Click here to redeem deal.
Business Library Pack from Psychology for Photographers ($409 Value)
Deals: Friday, 11/28/14 – Monday, 12/1/14
Irresistible Website: Regularly $159, sale price $109 – save $50
Irresistible Words: Regularly $249, sale price $199 – save $50
Business Library Pack (bundle): Retail for both would be $408, sale price $299 – save $109
Click here to redeem deals.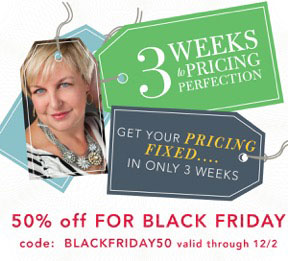 Three Weeks to Pricing Perfection Course by Joy Vertz ($575 Value)
Deals: 50% off Three Weeks to Pricing Perfection Course, now through Tues, 12/2/14. Click here to redeem deal.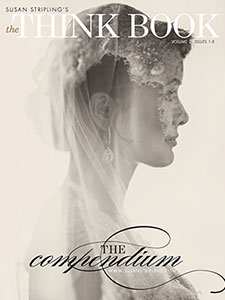 The Think Book Compendium, Business & Marketing Workbook, and Case Studies books by Susan Stripling ($257 value)
Deals: Get 30% off all Susan Stripling's products in her store Thurs 11/27/14 – Tues 12/2/14. Click here to redeem deal.
SEO Cookbook from Photography Spark ($99 Value)
Deal: Get the SEO Cookbook for $39 instead of $99, now through Tues 12/2/14. Click here to redeem deal.







Enter the contest using this form
WINNERS have already been notified via email and will be posted here once they have claimed their prize (they have 48 hours) or new winners will be chosen. Thanks everyone!
Want EXTRA entries? Once you've entered you can click "Bring Your Friends" to get a referral link to earn up to 10 extra entries, one for each friend who uses your link to come and enter the contest, woot! So thanks in advance for spreading the word!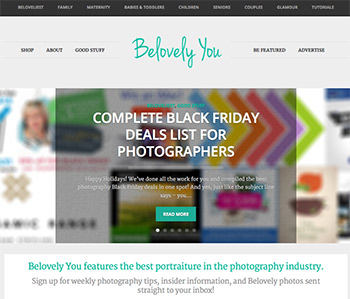 Still want to hear about more deals? There's a HUGE list of deals (pretty much everything we could find) over on our sister site, Belovely You. Click here to check it out now!

Sign up for the Modern Tog's Exclusive Photography Business Tips Email Newsletter by entering your email now: