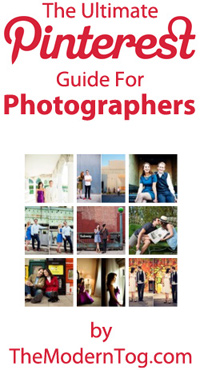 Pin It
Pinterest is about to take the world by storm.
There's been a lot of buzz about Pinterest in the last few weeks, so I thought it was time to share with you everything you need to know about Pinterest as a photographer.
I've been studying it fairly intensely for the last few months, and I think it's only going to get bigger and more important to helping you market your business.
Here's what you'll learn about Pinterest:
What is Pinterest?
Why should you care about Pinterest?
Pinterest Etiquette
Strategies for Using Pinterest
Pinterest Tips
Resources for Photographers on Pinterest
So let's get started! [Click to read more]