We just moved to a new state about 400 miles away from our old town, which means we get to completely re-start our photography business in a brand new place with no word-of-mouth or brand recognition.
In some ways, it feels a lot like starting from scratch. But instead of being discouraging, I'm really excited about it. This gives us a chance to re-define who we are and to do things "right" from the very beginning.
So I thought I'd share the process we're going through as we move our business. So let's jump in.
Evaluate the Marketplace
The first thing we did was take some time to evaluate the market in our new location. First, we looked at the demographics.
We moved to the woods, where there are maybe 10,000 within a one-hour radius of us at most. It's remote. It's tiny. And the economy is mostly made up of mining or other blue collar jobs or tourism-related seasonal jobs. The area is right near Lake Superior, so there's also the homes on the lakeshore, which are mostly comprised of retirees, or secondary vacation homes that aren't lived in for most of the year.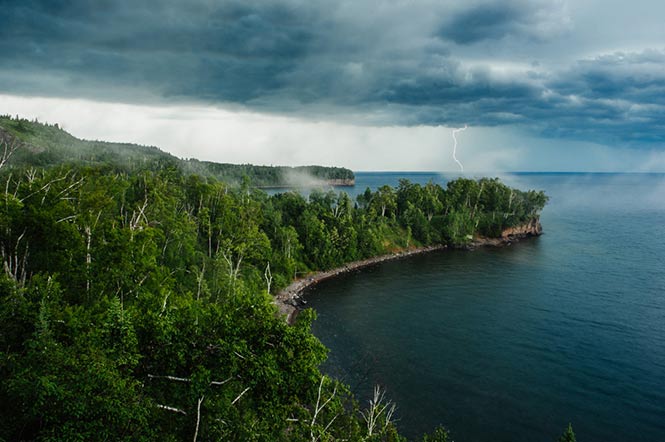 So there are basically three types of people we could target in this area. These are broad generalizations, but it can be helpful when planning your business to think through these a bit so that you can make sure your marketing fits the type of person you're trying to attract.
1. Year-round locals. Because they are mostly blue-collar workers or tied to the tourism industry, incomes can be relatively low. However, there are a good deal of families that may looking for a photographer.
2. Property owners along the lake shore. They generally have more money, since lakefront property is expensive. However many are older (many are retired), do not live her year-round, but may be willing to pay more for a high-end service if they have family in town and want to have some photos taken.
3. Tourists. There are several resorts up and down the shore, and this is known as a very popular vacation area, so it attracts thousands of visitors each year. Income levels may vary, but we've found that people tend to spend money a bit more liberally on vacations (and many may have more money if they are staying at a resort instead of a hotel or campground). Because we both have lived in this state previously, we're aware that many families take yearly vacations at resorts with their entire family as a sort of family reunion tradition. Many weddings are also held at the resorts.
Next we looked at the photographers already serving this area to see how we could stand apart from what they were doing.
There's a good deal of landscape and nature photographers in the area (which makes sense, since it is gorgeous!) who will do some portraits on the side for very little money if they're asked, but it isn't their focus.
As for wedding and portrait photographers, local photographers are mostly shoot-and-burn photographers who generalize (they do anything, basically) and charge very little. Most do it as a part-time job to earn a bit of extra money on the side. There are very, very few actual studios, and there doesn't seem to be a "dominant" photography studio in this market like there was in my old market (there were actually about 3 studios that had been around for years that everyone knew about).
Then there's the photographers from the Twin Cities, about 3 hours away, that will travel up here for premium prices, mostly to shoot weddings at the resorts.
Who is your ideal client?
Once you've got a handle on what your market is like, it's time to decide who your ideal client is and what you're going to offer them.
The better you understand your ideal client, the more effective your photography marketing is going to be.
We're still debating this, trying to decide between continuing with weddings like we've done in the past, or moving into portraits, so our ideal client will vary depending on which route we plan to take.
However, we have decided that our goal is to work with tourists and target people specifically staying at resorts or having their weddings at the resorts.
Eventually, when we've finalized exactly what kind of photography we're going to specialize in (and yes, specializing is key), then we'll sit down and create a full-blown ideal client definition that helps us know exactly how to market to them and how not to market to them.
Determine your Brand
Now that you have your ideal client nailed down, it's time to figure out what kind of brand will appeal to them.
Our old brand was "Lemon Tree Photographers". It was perfect for our old ideal client, and it served us very well, but we don't expect it to resonate with the new type of ideal client we are trying to attract.
Regardless of whether we specialize in weddings or portraits, we know that we want to focus on people who are visiting resorts. These people come here because they utterly love the land. It's got a unique, beautiful, and rugged terrain that is a mix of forests and rocky cliffs and mountains along the shore of Lake Superior. So we are planning a full re-naming and re-branding of our business that has a strong tie to the land. It is more work to re-name and re-brand, but we feel it is key in being able to attract the kind of clients we want to attract.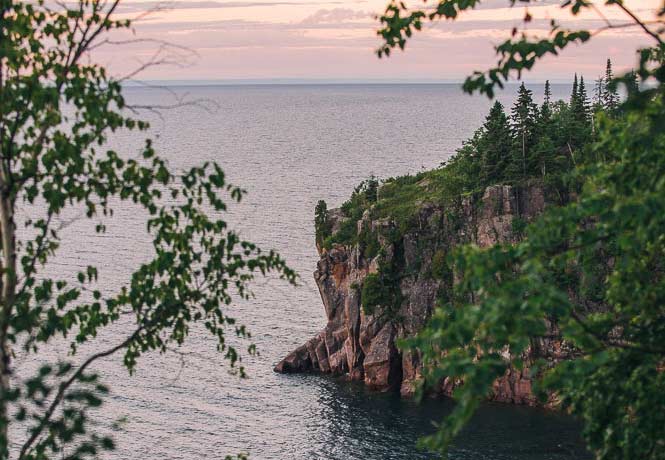 What Makes You Remarkable?
The next step is to look at the market around you and determine what will make you stand apart from them and be different and remarkable in a very good way.
There's several things you can do here, and the things you choose will depend on what is "common" in your market.
For example, if everyone is a shoot-and-burn on-location photographer, maybe you need to consider opening a studio and being the high-end photographer.
Basically, ask yourself what you can do differently from most of the rest of the people in your market.
Consider the following areas:
Photography Specialty
Pricing & Packaging
Product Offerings
Sales Methods
Turn-Around Time and Other Workflow Stuff
Communication
Customer Service
Session Fees
Locations
Artistic Style
Customer Experience
Policies
These are all excellent places where you can set yourself apart from other photographers in your marketplace.
Get Legal & Established
Before you start marketing yourself with your new endeavor, it's time to re-incorporate in your new area (unless you are in the same jurisdiction as before).
Talk to a lawyer and accountant about tax laws, contracts, accounting systems, and the best incorporation structure for your business.
Don't forget to get proper insurance.
If you're not sure about all the things you need to do to start a photography business, click here to sign up for our free email course on starting a photography business that will walk you through the process step-by-step.
Then, once you've got all your incorporation stuff taken care of, it's time to start seeking clients.
Determine How to Get Clients
The first thing you need to ask is "Where are my ideal clients looking for a photographer like me?"
Let's come back to what we're looking at. We want to work with vacationers. If we choose to do weddings at the resorts, the couples could come from anywhere. They'd likely be looking for a photographer months in advance, so we'll need to have a strong website that converts visitors into inquiries and booked clients. Ideally, we'd also love the couples who book weddings at the resorts to get a recommendation to use us from the resort itself. Finally, we might also consider placing some Facebook ads that target engaged couples who "like" the pages of the various resorts and landmarks in the area.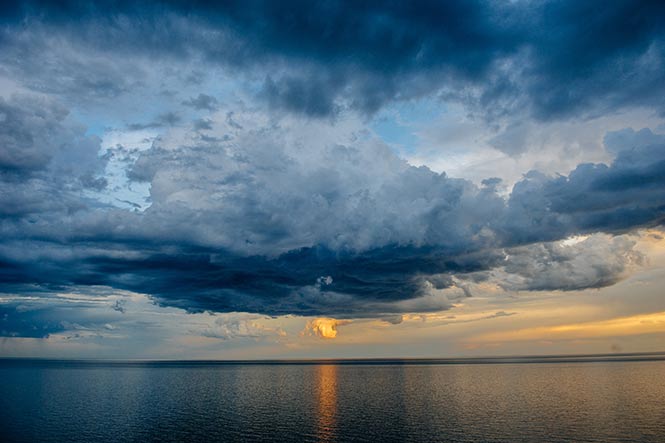 If we end up going the portrait route and targeting families on vacation at resorts, my guess (and I could be wrong) is that they won't think to hire someone in advance and that we may get a lot of last-minute bookings. They'd likely be looking on their smart phones for a photographer online or asking resort staff if they know of any photographers that they can recommend.
So, assuming these things, we know that we'll need to have an online presence that looks great on a smartphone. It'd also benefit us greatly if we could get recommendations from the resort staff themselves, so we'll want to focus on networking with them as soon as we have some marketing materials we can give them.
In addition, if we do portraits, since many resorts have binders in every room with local restaurants, services, etc, we'll inquire about what we need to do to get included in those binders. I have absolutely no idea how well they work, but it seems like a smart way to trigger the idea of family portraits on vacation if they hadn't considered it before.
Create Marketing Materials
The type of materials you need to create will depend on your ideal client (and frankly, if you haven't guessed it already, almost everything depends on who your ideal client is, which is why we start there).
You'll need two types of marketing materials: printed & digital. The exact materials you need will vary depending on who you are trying to reach and where they are looking.
We will want to have an ad for the resort binder, a brochure or magazine for resort owners to give potential clients (if they are willing) and lots of information on our website (as well as a digital pricing guide) for people to view.
Make a list of everything you'll need and start creating them.
Define Your Prospective Client Workflow
Think about how your ideal client is going to inquire with you. Here's several questions to ask yourself as you walk through this part.
How will they contact you to book you as a photographer?
What will they want to know?
How can you communicate that quickly and most effectively and avoid lots of extraneous back-and-forth communication?
What do you want to know about them?
What will encourage them to move from inquiry to booked client?
How can you grow a client database and encourage clients to come back again in the future?
These are just a few questions you need to think through and answer in order to make sure that you're ready to go once you start getting inquiries.
Get More Clients & Dig Into Marketing!
This gives you a little bit of insight into the process I'd recommend going through as you start your business in a new area. It barely scratches the surface of all the work that goes into marketing your business.
Effective Marketing is essential to getting clients (and good ones!) for your business.
If you're struggling to get the clients you need, or you simply want to have better clients that value your photography more and are willing to pay higher prices, then I highly recommend enrolling in Marketog.

Marketog is a 6-Week Online Photography Marketing Course that will walk you step-by-step through everything you need to get more (and better) clients. It'll help you learn how to turn inquiries into bookings, how to grow your client database, how to get more inquiries, how to create an effective website that actually brings in clients, how to network without awkwardness, how to get repeat clients, and more.
I only offer this course a few times a year, but enrollment is now open through October 4th, with class starting on October 5th. This will be the last time the full course is offered until next year.
Because I know this might be a busy time for you, or you may not be able to complete the entire course right now, you get lifetime access to the course materials and any future updates so that you can always come back to it later or work on it when it's most convenient to you.
If you are just looking for an easy answer and aren't willing to put in some work, this isn't for you. Effective marketing is hard work and takes a lot of time and effort. However, it is the only way to get a sustainable, profitable business that brings you the kinds of clients you really want.
Enrollment is open now through Sunday, October 4th or until the course fills up (after which it will be closed until next year).
So if you're ready to get better clients and more of them, check out Marketog now. Or, click here to get access to one of the lessons and see what it is like for yourself!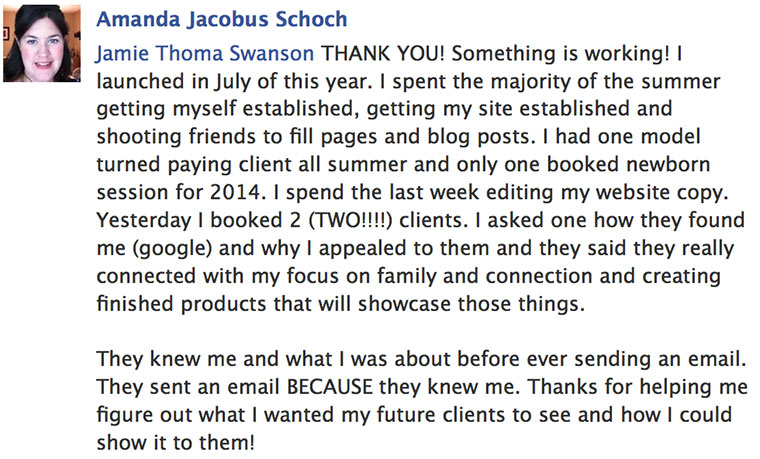 Psss… why are you waiting? Click here and learn more now!
Comments
comments