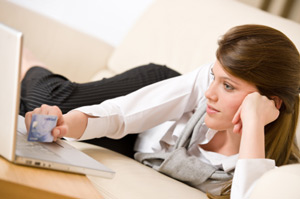 We all have them: things we bought that we regret buying and wasted our hard-earned money on.
There are so many things out there for photographers that it can be hard to know what is worth the money and what isn't. I've already listed out several essential purchases for photography businesses, but here's a list of 6 things to avoid buying no matter how tempted you may be to spend money on them.
1. Traditional print advertising
There are so many amazing free ways to market your business, this just simply does not pay off. Unless you have thousands of dollars to throw at it over long periods of time and know exactly what you're doing, avoid it as it will most likely be a huge loss with little to no return.
2. Web directory premium placement ads
People are trained to not look at ads online anymore, so this rarely brings fruit either. While you may have some luck on wedding blogs that are similar to your style, for the most-part you could get a free feature on them that wouldn't cost you anything that would be just as effective.
3. Every photoshop action you can find
It's tempting to buy every action pack out there under the sun, but after awhile you'll find that for the most part most go unused (or you'll get really tired of them.) I know there are some actions out there that people really love (such as Alien Skin Exposure 3, which mimics the look of film) but even then you'd only want to use them with a very light touch. Find the ones you love, stick with them, and remember that it's not the action that makes the photo awesome – it's the photographer.
4. Printed promotional materials in large quantities
While printed promotional materials can be helpful, resist the urge to print anything on them that may change in the future (such as pricing) and make sure to order in small quantities. It will hurt to throw away 500 brochures with your old pricing on them when you're ready to raise your prices again or after a branding change. Small quantities is the safest unless you'll be doing a bridal fair where you know you'll need lots of them.
5. Props
It's tempting to go crazy buying props if you photograph newborns or children, but you really only need a few to get going until you have enough sessions to justify having more props. A great way to get props for cheap is to do a prop swap with other photographers. It allows you to both freshen up the props you do have as well as to get rid of some of the stuff you're tired of using and may not cost any money at all.
6. Expensive or excessive amounts of templates
While templates can save you time and money, don't buy too many or you'll end up wasting them or not using them. The return-on-investment must be justified. You'd hate to buy a $20 template to only use it once on something that you sell for $50.
It's also better to have fewer options for your clients than too many as it helps them to make a decision more easily (and therefore they are more likely to spend that money with you), so it's okay to only offer 5 different holiday card options if you aren't a high-volume studio. Really. I give you full permission.
Where have you wasted your money?
Leave a comment below to help other readers not make your same mistakes!
Comments
comments