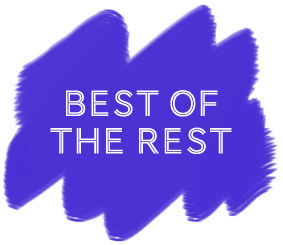 It's time for another "Best of the Rest" where I sort through all the fluff on the web for the best photography-related articles that will help you grow your business and be a better photographer.
I'm just going to dive right in because there's so much awesome stuff to share today.
1. Posing Girls With Curves – Sue Bryce is a posing genius. I cannot believe how much more flattering these poses make this beautiful woman look. Wow. Need more? See here, here (She's in a low-cut satin & lace cami, so it might not be safe for work), and here. Or browse her blog, mostly NSFW.
Makes me seriously tempted to buy her $300 posing guide but that's something I'd want to budget for. Sigh. (NOT an affiliate link, if anyone cares, I'm just speaking my mind).
2. What It's Really Like Being A Wedding Photographer – Good food for thought for people who are thinking about moving into weddings (and a good "Amen" for those who shoot them already!).
3. How to get people buying and booking whenever you want – Another great post by Brand Camp that gives a fantastic alternative to discounting.
4. Why Clients Always Want an 8×10 And What To Do About It: Part 1 and Part 2 – From Psychology For Photographers, a new website that seems to have a ton of potential. These two articles tackle this problem head-on, and we all know we've been there. Can't wait to see what else she puts out there.
5. Tips to Increase Your Productivity When You Work From Home – I've been feeling less productive lately than usual, so I put this one in here just for me (and because I'm sure there are more of you out there that feel the same way!)
6. List Your Prices The Right Way – Excellent article about how your pricing page should look and how clients go through your website. I still vote for showing a starting price instead of my entire price list, but the article is still something really great to think through.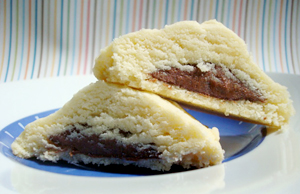 BONUS LINK! This one has nothing to do with Photography, but I recently found this Nutella-Filled Shortbread Cookie Recipe and I CANNOT wait to make it! Seriously, yum!
P.S. If anyone wants to buy me the posing cards as a Christmas gift, I think I'd love you forever.
P.P.S. Ladies, don't you wish you could have Sue Bryce photograph you after looking at her site? I'm not one to wear makeup or really do much fancy (three kids in 3.5 years will do that to you) but I've always kind of wanted to be pampered like that, and I bet the experience alone would be a hoot.
Comments
comments