Simple Yet Comprehensive Workflow & Client Management
It's exciting to start a photography business. Most people only dream of making money doing something they love. You've actually started a photography business and are well on your way to living the dream!
However, it's overwhelming once you realize how much work it is to keep track of everything you have to do and make sure you're delivering everything to your clients on time.
While there are lots of options out there for managing a business and keeping track of your clients, most of them are bloated, complicated programs that aren't specifically for photographers. Some require many hours of setup to use and have expensive monthly fees.
So we created a photography accounting & client management workbook specifically for photographers that has everything you need all in one place but is ridiculously easy to use. However, not everyone needed the accounting portion of this workbook, so we decided to offer the client and workflow management parts of the workbook as a stand-alone product.
The Easy Client Manager is a smaller & cheaper version of the Easy Client & Money Manager without all the financial parts of the workbook but with all the client and workflow management tools included!
No more forgetting to send something to a client, respond to an email, or forget to follow up with clients or important business contacts.
The Easy Client Manager will give you peace of mind and the freedom to do the things you really love, without all the hassle of trying to remember it all in your head.
Small Learning Curve, Big Sense of Accomplishment
You don't have to know anything about Excel or Open Office to use the workbook.
It's as easy as typing in your information (or using the copy & paste commands if you really want to get fancy) and clicking a button.
Our detailed User Guide (a super-detailed PDF) and several how-to videos will get you up to speed in no time. And just in case you forget something, there are reminders throughout the workbook that help keep you on the right track.
Manage your clients, workflow, reminders, and more!
The Easy Client Manager is more than just a simple spreadsheet. When you use the Easy Client Manager, you'll be able to:
Never forget important details about a client using the Client database
Track your client workflow so that everything gets done on time, giving you satisfied clients that refer you to their friends.
Keep track of networking efforts with vendors by adding notes & reminders so that you never forget to follow up

You also get a BONUS Reminder worksheet, which will keep you from forgetting important things throughout your year, such as reminding clients when payments are due, avoiding late fees by paying expenses on time, and tracking client birthdays & anniversaries.
Get Your Copy Now!
The Easy Client Manager is a digital ZIP file that contains an easy-to-use Open Office and Excel Workbooks and a PDF User Guide (which includes links to several How-To Videos). You'll be able to instantly download the file as soon as you purchase it, allowing you to get organized and leave your stress behind today!
You can get all this for only $59
So click the button to get your copy now.

Get the Easy Client & Money Manager PLUS the Photographer's Pricing Guide Workbook at a Sweet Value!
Need photography accounting tracking and a pricing guide in addition to client & workflow management? Buy the Easy Client & Money Manager and the Photographer's Pricing Guide together as a bundle and save $49!
The Photographer's Pricing Guide Workbook is the perfect companion to the Easy Client & Money Manager as it will help you learn exactly how much you need to be charging to make your desired profit.
Right now you can get both the Photographer's Pricing Guide Workbook ($149 value) and Easy Client & Money Manager ($129 value) for only $229. That's a savings of $49!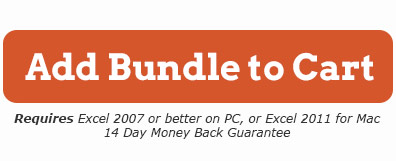 Is the Easy Client Manager Right For You?
If you have trouble keeping track of everything you have to do for your business, this is perfect for you. It's the easiest method of keeping organized all in one place.
If you've constantly dreading doing certain tasks in your business (like sending out images or orders, remembering to pay your yearly insurance, etc) this is perfect for you.
Whether you're just starting your photography business and want to start on the right foot, or you've been doing this for awhile now and are unhappy with your current client management and workflow, the Easy Client Manager is for you!
Not sure if you have the time to learn something new? This is super quick to learn, even if you have never opened Excel or Open Office before. It's basic, but comprehensive. And with our detailed User Guide, it couldn't be easier to learn.
Don't own Excel? No problem. You can download Open Office for free for both Mac and PC, so there's nothing extra to buy.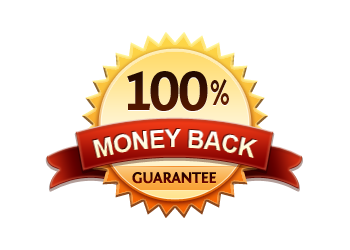 Money Back Guarantee
If you're still on the fence and can't decide, we've got a 60-day money back guarantee. So why not get a copy now? There's no risk for you to try it out and see how awesome and helpful it is for yourself.
Only $59 to get you organized and give you peace of mind.

Frequently Asked Questions
Do I need Excel to use this product?
NO! This program can be used with Open Office, which is a free download for both Mac and PC. It comes with versions that work with Open Office and Excel 2007 or greater for PC, and for Mac it requires Excel 2011 or greater.
How do I pay for this?
You can pay for this using a credit card using a PayPal shopping cart or from funds in your PayPal account.
Can I customize it?
Absolutely. We give full instructions for how to customize your workflows, client notes and other commonly changed items that will be specific to your photography business.
Still have a question?
Send an email to tmt@andystenz.com and Andy will answer it as quickly as he can.
You can get all this for only $59!

What have people said about the Easy Client & Money Manager?