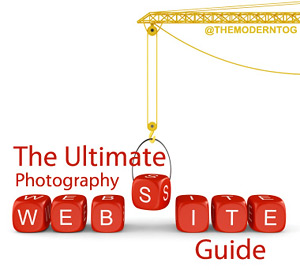 Yet unless you've studied about what converts visitors into paying clients, it's likely that your website is not nearly as effective as it could be, and you're losing out on many potential clients.
So I thought I'd put this guide together with all sorts of resources for creating the best possible photography website out there.
It'll talk about everything from setting up your site, how to get more traffic to your site, and then how to convert that traffic into paying customers.
Let's jump right in.
Creating your website
The Beginner's Guide to Creating a Pro Photography Website – Everything you need to know to get set up, how to find a template, get a domain name, and what all those terms mean. Perfect if you're just getting started!
From Portfolio to Profit Engine: How to Build an Absolutely Irresistible Photography Website – Best ebook I've ever read about how to create a website and tweak the one you have so that it's ridiculously effective. Read this before you start work on your site. Affiliate link.
Photography Portfolio Tips: 5 Ways To Create an Outstanding Portfolio – Showcase your best photography through your portfolio on your website. Here's 5 tips for making the most of it.
Does Your Website Have These Three Client-Pleasing Essentials? – Easy-to-miss things that make a big difference to how effective your website is.
Should Photographers List Their Prices? If So, Where? – Good thoughts from Tiffinbox about listing your prices (or not).
Does Your Photography Website Have a Twin and Not Know It? – Check this out when setting up your site to prevent hurting your SEO without knowing it.
Get more traffic and visitors to your photography website through website optimization
Show Up in Search Engines: 3 Easy WordPress SEO Tips for Photographers – Find out what you should be doing to show up in search engines when people are looking for a photographer.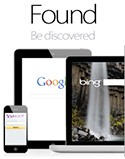 "FOUND" SEO book by Tofurious – a great resource if you really want to dig into website optimization and how to show up really well when people search for your website on Google. Affiliate link.
Wedding SEO using venue keywords – I've been doing this for ages and it's one of my best secrets for showing up well in search engines. All Wisconsin wedding photographers should ignore this post since you're in my market, HA!
Get more traffic and visitors to your photography website through other methods
How I Doubled my Website Traffic in One Month Using Facebook – One of my best secrets for getting traffic that engages with my site and grows into even more traffic. Pretty awesome.
The Photographer's Guide to Building Links (And Why They Are Necessary) – How to get links to your site, which makes you show up better in search engine rankings and get more eyes on your work.
A Nifty Trick For Getting Quality Commenting Traffic To Your Photo Blog – Great tips for getting people to comment and engage with your blog, bringing them back in the future to join in the discussion again.
5 Traffic Sparks for the Online Photographer – Learn about 5 different places that you can get traffic online. Free ebook with mailing list subscription.
Convert visitors to paying clients
How to Get More Ideal Clients Using Your Website – Don't just get more clients, attract the ones you really want.
Don't Lose Clients – Get This On Your Website, Now! – Pure brilliance in a single blog post from her. You'll have to read it to find out what she's talking about here.
Here is a Method That is Helping Photographers Book More Clients – Great quick tip for converting visitors into clients. I do this on every single post I publish.
How To Leverage Testimonials & Reviews To Get More Clients – The more you can show people how awesome other people think you are, the more likely they'll be to hire you. Learn my secrets to this.
How To Have Happier Clients and Better Leads Using Photography Questionnaires – How to integrate this on your website if you use WordPress. It works great in conjunction with the Testimonials & Reviews post above.
Blogging resources
What to Blog About When Your Photography Business Is Slow – Use these ideas to keep your blog active and going strong, even when it's the off-season.

The Dreaded Blog Update: Keeping Your Blog Fresh and Interesting During Slow Season – More ideas of things to blog about in the off-season.
3 Tips For a Body-Image-Friendly Photography Blog – Intriguing but super useful piece of advice about how what we blog will affect people with body-image issues.
The 6 Biggest Photography Blogging Mistakes to Avoid – Check 'em out, and make sure you're not making them.
What to say on your blog even if you hate blogging – Pretty much awesome sauce in a blog post. Check it out.
Don't Let Your Photography Blog Suck – The title explains it all.

If you found this helpful, please take a moment to pin it or share it with other photographers who you think would enjoy it. Thanks!
Comments
comments