starting a legal photography business
.
They get a camera, start a Facebook page, and start shooting their friends and family for little or nothing in the hopes that they can "test the waters" before actually getting legal.
Not only are they putting themselves at a great financial and legal risk by doing this, it's simply not possible to "test the waters" and see if it's really going to work.

This is because people are not going to take your business seriously until YOU take your business seriously.
So how much does it actually cost to start a photography business and do things right? What do you really need to start a photography business the right way and start getting real, paying clients through the door right away? That's what I'm going to walk you through in this post.
What photography gear do you need?
As a professional photographer, you are going to need at least 2 professional cameras. Camera malfunctions DO happen, and you need to have a professional-level backup camera ready to go in the case that something goes wrong (no, a non-professional backup camera is not okay. We're doing this right, remember?)
The gear you need is going to vary based on if you are a portrait photographer or a wedding photographer (since wedding photographers have to be prepared to shoot without flash in the worst of conditions and need gear that can handle difficult situations better).
The following list is exactly what I would recommend buying if I was just starting out today.
(And for full disclosure, since I'm all about doing things right, almost all the links in this post pay me a commission if you use them, so thanks for helping support this site by using them to make your purchases!)
Cameras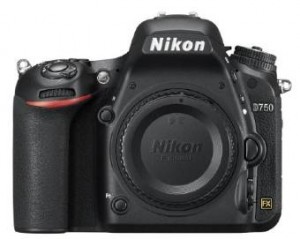 For Portrait Photographers: Buy 2 Nikon D7100 cameras, body only ($1200 each) as the kit lenses that come with it are not pro-level lenses. Total cost: $2400
For Wedding Photographers: Buy 2 Nikon D750 cameras, body only ($2000 each) as the kit lens is not worth it. Total cost: $4000
Lenses
As for lenses, I recommend the following for both portrait and wedding photographers. The lenses listed below will worth on all cameras (both full frame and cropped frame), which is why I recommend these over less-expensive versions or similar that may not work if you upgrade your camera: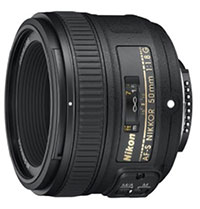 Nikon 35mm f/2.0: $350
Nikon 50mm f/1.8 Lens: $299
Nikon 85mm f/1.8 Lens: $499
In addition, for wedding photographers:
Nikon 70-200 f/2.8: This will help you in very dark situations where you aren't allowed to be close to the couple, such as in a dark church where you are not allowed to go anywhere except the very back of the church. $2400
Other Gear
Wedding photographers will need at least 2 flashes for your camera. I recommend the Nikon SB-700 ($329 each). Total Cost: $658
You'll also need to purchase camera bags, memory cards, reflectors, light stands, flash triggers, etc. This will vary based on your photography style. Total Cost: $500-$1500
Business Essentials
This section will cover the various things you'll need to pay for in order to get legal and get the business essentials you need to do things right. Because the costs will vary based on your location, marketplace, and business type, the costs here are my best attempt at an estimate that you should expect to pay.
Incorporating your business: $125
Yearly Accounting Services: For year-end tax filing plus occasional questions throughout the year. $300

Easy Client & Money Manager: Simple spreadsheet system that tracks business finances and client workflows. $129
Business Insurance: $600 per year
Product Samples: If your clients can't see your products, they will be less likely to buy them. Invest in samples of the things you want to sell, because they will buy what they can see. $200-$1000
Legal Fees & Photography Contracts
Legal fees vary widely based upon how you approach them. You can expect an attorney to cost approximately $399 an hour. If they are writing up contracts, you can expect this to take them 3-4 hours per contract if they are starting from scratch, or approximately an hour to review an existing lawyer-drafted contract to make sure there's no additional local things you need to be aware of or adjust for.
Because of this, I personally would purchase photography contracts through Rachel Brenke, a lawyer who is also a photographer. If you start with her contracts and simply have an attorney review them, it'll save you a great deal of money in this area.
Photography Contracts from Rachel Brenke: $55-$450
Attorney Fees: $400-$2000
Computer & Software
21″ iMac Computer: $1299
2 Backup Hard Drives: $85 each. Total cost: $170
Screen Calibrator: $149
Lightroom & Photoshop: $119 per year
Website
Having a website that is not just some free website is absolutely essential if you plan to get clients that don't already know you yet. If you need help setting this up, you can use my free beginners guide to setting up a professional photography website and my ultimate website guide to help you get everything up and running as effectively as possible.
Website (Yearly hosting & domain name costs): $72 per year
Website Theme: One-time fee of $50
Other Business Necessities
Many photographers start a business without any idea of how to actually run a business. They don't know how to get new clients, how to attract the type of clients they want, or even how to get them to buy their products. They have no idea how to set their prices or how to deal with client workflow or any of it.
They spend months (or years) spinning their wheels, trying things that just don't work, and end up exhausted and frustrated that their business simply isn't growing.
In order to avoid wasting your time and money, I believe the following tools and courses should be included in your start-up costs so that you can actually do things right and get the clients and profit you need sooner than later.
Photographer's Pricing Guide Workbook: Have confidence that your pricing is actually making you the money you expect it to be making. $149 (or get it bundled with the Easy Client & Money Manager for $229).
Biz Revamp: 8 Week Course that walks you through each step of setting up your business, including all the legal things you need to consider. It'll answer all the "how do I do this?" and "why do I need to do that?" questions that you might have after reading this post. Besides being one of the best ways to make sure you're starting your business correctly, it will save you hundreds of dollars in lawyer fees as much of what you need to know will be covered in the course. $479

Marketog: A 6-Week Online Photography Marketing Course that will teach you how to get clients with very little cost. It goes through everything you need to know to create effective marketing, attract the right kinds of clients, get your name out there, and stop wasting money on things that DON'T work. $799
Matt + Katie In-Person Sales Guide: Not only do you need clients, but you need to know how to maximize your sales from your clients. This ebook includes step-by-step instructions as well as scripts on exactly what to say to increase sales without feeling like a sleazy salesman or without feeling pushy at all. It's brilliant. $249
Total Costs of Starting a Photography Business
While your costs may vary, this is my list of start up costs that I believe are absolutely necessary to getting your business started.
While there are lots of extra things you may WANT to buy, such as fancy branding packets and logos, props and nicer gear, office or studio space, I created this list to be the absolute essentials that you'd need to purchase if you were just starting out and wanted to do this right from the very beginning.
Total Costs of starting a Portrait Photography Business: $9,323 – $13,118
Total Costs of starting a Wedding Photography Business: $13,981 – $17,776
So for less than $10,000 you can start a portrait photography business and for less than $15,000 you can start a wedding photography business.
Get Exclusive Tips via Email and Get a Free Ebook!
If you found this post helpful and you'd like to learn more about starting a photography business, sign up for my free ebook called "5 Common Mistakes That Lose You Business (and How to Attract your Ideal Client Like Crazy)".
You'll also get exclusive tips sent directly to you via email every few days that can't be found here on the blog and are only for email followers.
Just enter your email in the form below to join now:
Comments
comments